Excursion to Enns, Sankt Florian & Steyr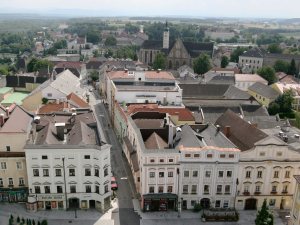 During our excursion of one day in Enns, Sankt Florian and Steyr, licensed guides and other tour guides from Linz Tours will make you discover the best places and monuments of Linz and around Linz. To take part in this sightseeing tour, Linz Tours offers you to rent a bus, minibus or cars, depending of the number of visitors. You will find below a description of guided itineraries to visit Enns, Steyr and Sankt-Florian. We can also establish sightseeing tours according to your wishes. If you are interested in our excursions, please write to us at !
Programme of our sightseeing in Enns, Sankt Florian & Steyr
Starting from Linz, first of all we will take the highway to go to Enns. After a guided tour in the city of Enns, our licensed tour guide from Linz will lead you to the Lorch basilica where you will enjoy its beautiful crypt from the pre christian era. Your tour will continue in the Sankt Florian abbey, where you will discover imperial apartments, the library, catacombs and also the organ and the tomb of the famous compositor Anton Bruckner. We will take our lunch at the Sankt Florian abbey's restaurant. Then we will go to Christkindl, located near Steyr, where you will visit the pilgrimage church of Jesus Christ, its rectory and also its famous post station. To end this sightseeing tour, we will visit the city of Steyr before going back to Linz.
Practical information about Linz Tours and our services
Linz Tours is a service presented by the tour operator City Tours, a company specialized in creation and organization of touristic sightseeing tours in Austria. You will find more information about Linz Tours and City Tours by clicking on the button entitled "legal notice". Besides, you can get information about our partners and about other sightseeing tours offered by City Tours Austria.